Live Banker
Welcome to Northeast Bank's Live Banker video call center.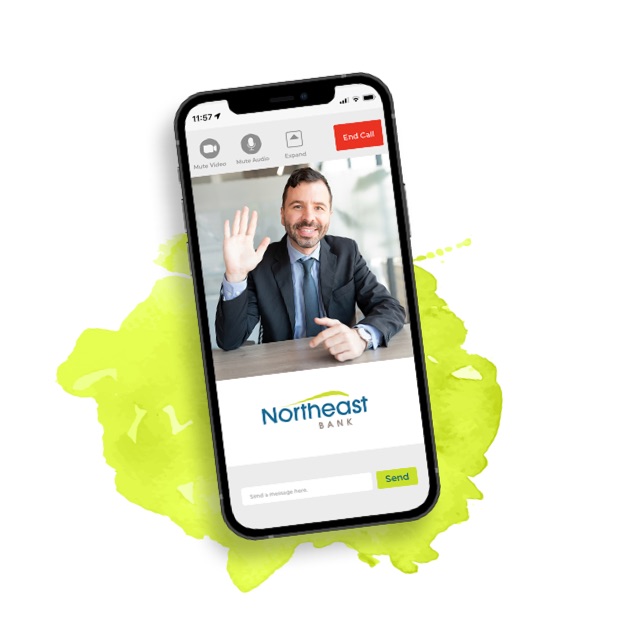 Need to talk to us right away?
Here to help – from anywhere you are!
Whether you're traveling for business or fun – or you simply feel like skipping the line today – Live Banker connects you to a Northeast Bank team member so you can easily:
Open a new account
Discuss loan options 
Get assistance with transactions
Get help with online or mobile banking
Live Bankers are available weekdays from 8am-6pm and Saturdays 9am-1pm.