Get your Paycheck up to 2 days sooner.*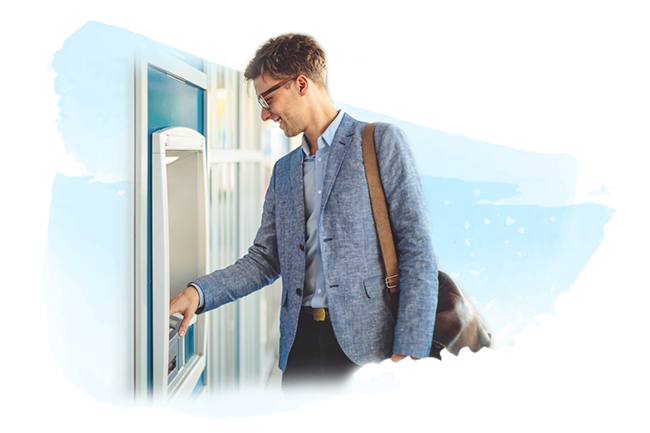 At Northeast Bank, the wait for pay day just got shorter. Set up recurring direct deposit of your paycheck, social security or pension to your Northeast Bank account and get your funds up to 2 days sooner.
If you are an existing customer of Northeast Bank with direct deposit, no action is required - you will start seeing your early paycheck automatically! 
If you have any questions, contact us.
*Early direct deposit depends on timing. Earlier availability is subject to payer providing payment information and ability to support the feature.
Frequently Asked Questions
Below are some of the most common questions about accelerated direct deposit. If you have additional questions, Contact Us.
Accelerated direct deposit allows us as your financial institution to credit your account as soon as we receive communication of your incoming deposit – up to two days early. By reducing our processing time, you're able to have access to your funds sooner!
No – all existing and new checking and savings accounts qualify for accelerated direct deposit at Northeast Bank. There is no need for you to open a new account to qualify.
No – all of our checking and savings accounts (consumer and business) qualify for accelerated direct deposit.
In most cases, yes, however, there are some scenarios that may cause a delay. Scenarios that impact timing may include, but are not limited to:
A direct deposit being initiated for the first time
Incorrectly identifying your account type (checking vs savings)
A recent change in your account number for your direct deposit
A delay in payroll processing from your employer
A federal holiday falls within the "up to two days" window
Your deposit type is not eligible under accelerated direct such as, certain bank to bank transfers
If your direct deposit is not received early, expect that you will receive the deposit on your typically scheduled pay day.
No – there is no cost to you!
No – there is currently not an option to opt out of accelerated direct deposit.